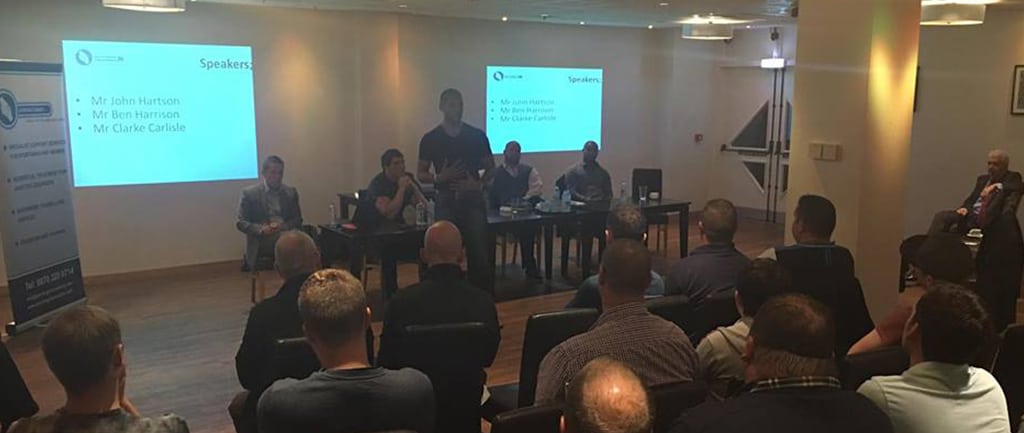 An excellent evening tonight with the PDC and Sporting Chance.
It was an honour for me to say a few words at the end of the night after hearing the life experiences of John Hartson, Clarke Carlisle, Ben Harrison and Colin Bland.
The work they are doing for sports stars with addictions is incredible.
Thank you for your time tonight guys.