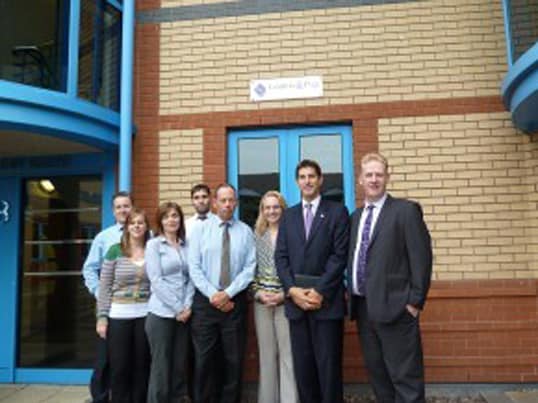 The firm was created by Fred Griffiths in 1946, with Ron Pegg joining him in 1951, resulting in a consequential change of name to the one that exists today.
The current Directors are proud to carry on the founders' names in a firm which is well established and well respected in business circles throughout The Black Country and beyond.
The current Directors have over 55 years' service with the firm and have developed the practice in a very positive and forward looking way, making Griffiths & Pegg ideally placed to tackle the problems businesses face in the 21st Century.
Whilst retaining the traditional values the firm was built on, the current Griffiths & Pegg is a proactive firm, providing the advice and knowledge which is essential in today's fast changing business environment.

The firm has a wide variety of clients, ranging from the smallest individual tax return to a group of companies with a turnover of over £50M.
Many varied sized organisations are included within the client portfolio, with the £200K to £2M turnover family company being a particular speciality.
The Directors pride themselves on a strong personal service and ensure that each client receives that extra attention which makes them feel valued and well looked after.
The majority of clients have been with the practice for over 10 years. It is not uncommon to be looking after second or even third generations of a family business. The Directors are justifiably proud of these long associations.
Why do our clients stay with us?
We have a proven track record and over 70 years of experience.
We have an exceptional reputation with Revenue & Customs.
We have a long list of clients who have been with us in excess of 20 years, one of which came to us in 1948.
Our staff have been with us in excess of 20 years on average.
We are local and professional, and provide an extremely pro-active and personal service.
Our clients have instant access to the Directors, the ultimate decision makers.
We are small enough to be able to give a personal service to all of our clients, yet large enough to handle the more complex matters.
We are genuinely interested in our clients and get a great deal of satisfaction from seeing them succeed.
We promote our clients' businesses to other clients.
We refer trusted business contacts to our clients when we feel it appropriate and suitable for their needs.