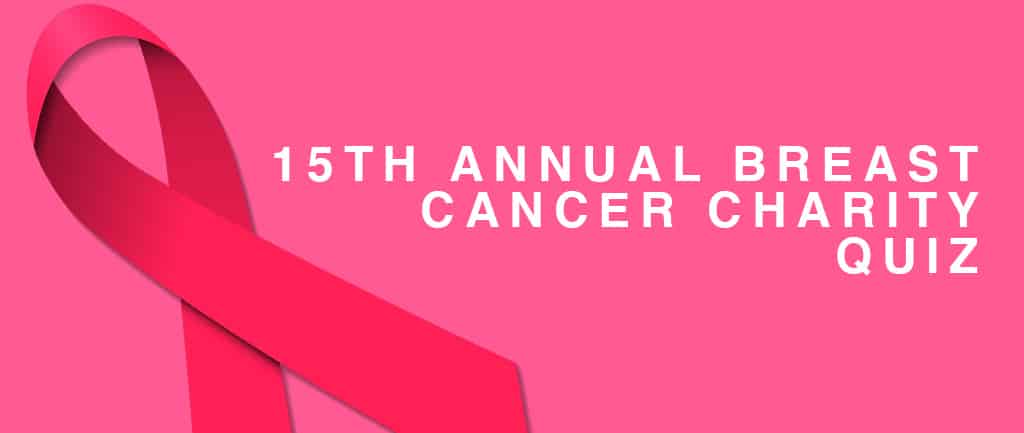 It is that time of the year again !
We are delighted to announce that our 15th Annual Breast Cancer Charity Quiz will take place on Monday 9th November at the usual venue of The Copthorne Hotel, Merry Hill.
It is particularly important to the practice this year, as Rachel Clarke is currently in the middle of treatment for Breast Cancer.

Please see the enclosed pdf for full details. We look forward to see you on 9th November and thank you for your support.